GR-1 patch persistency issue
Hi,
I'm encountering an issue with saving/loading a patch.
It's regarding 'scan loop confinment' and 'scan mode' patch parameters (maybe some others also but didn't check them all :)).
Steps to reproduce:
Create a patch in the Perf that is loading automatically on startup. Set Start Loop and End Loop with shift+Curve , shift+Sides. Shift+Patch then set 'scan mode' to 'Ping Pong' and 'scan loop confinement' = 'ON'. Then save the Patch. Save the Perf. Reboot. Go to our latest patch. In my case those two parameters are reset. I can manually load it (Patch+Load) but only the 'scan mode' gets loaded properly. In any case the 'scan loop confinement' is not loaded.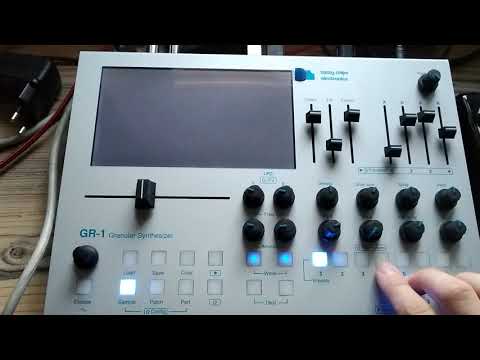 Please help!